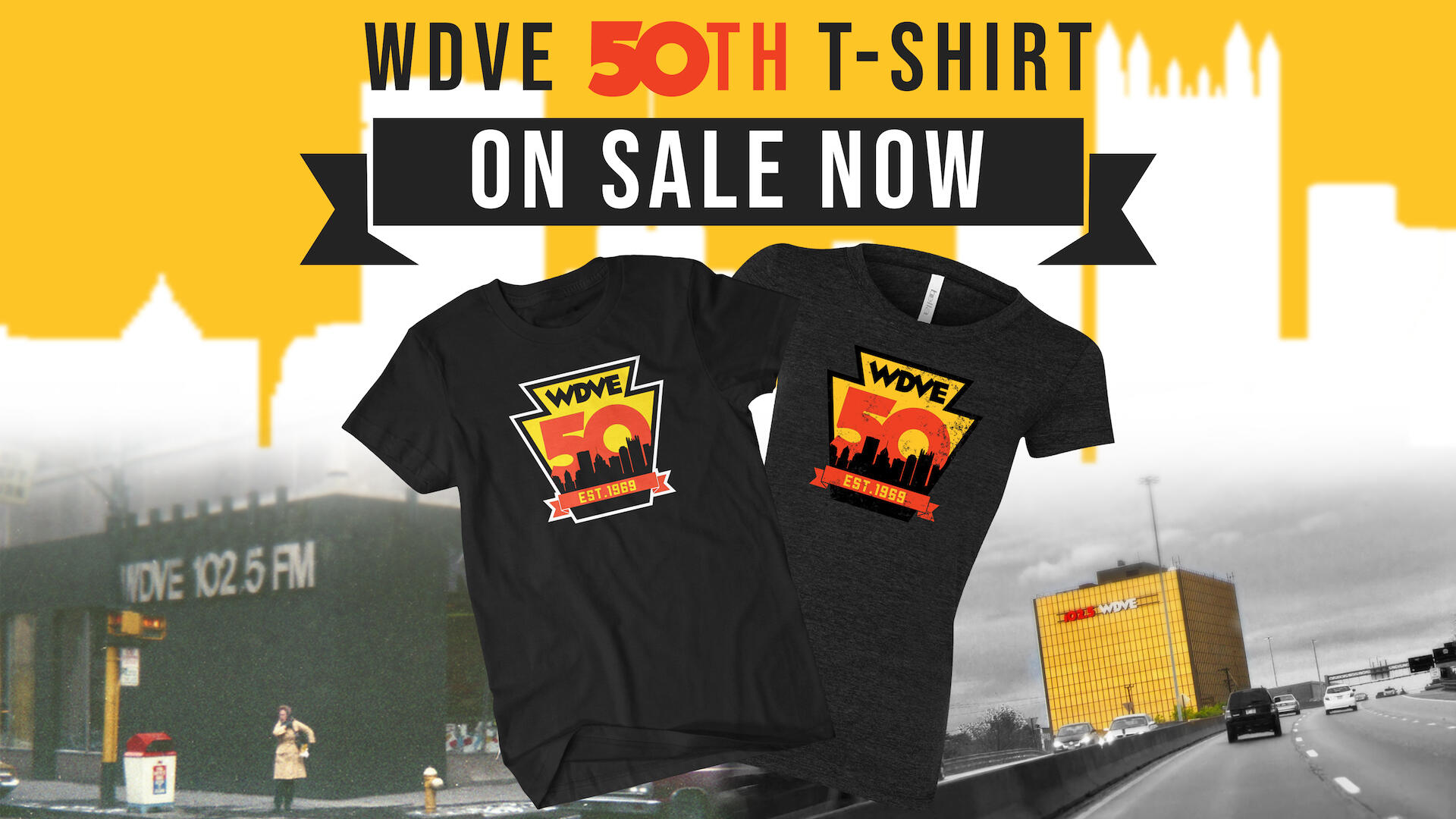 The DVE 50th Anniversary commemorative T-Shirt is out now!
"Hey, yinz guys got any t-shirts for sale?" - Every DVE listener over the past ten years.
Guess what... We heard you.
We've even got two styles. A sleek fitted tri-blend and a heavy duty tee.
Grab your own DVE 50th Anniversary T-Shirt now on our CWPress store.