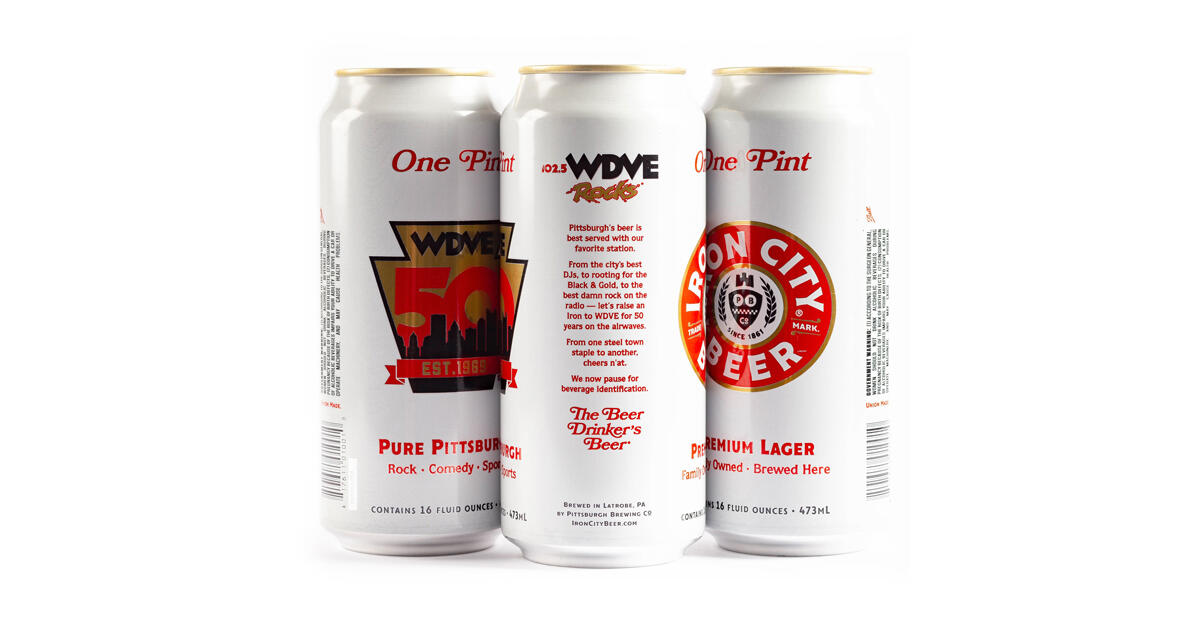 The DVE 50th Anniversary commermerative Iron City can is out now!
Stop by your local distrubtor in Allegheny and surrounding counties to pick up your case of commermative cans. These very limited-edition gold-topped cans are our tip of the hat.
From the can:
Pittsburgh's beer is best served with our favorite station. From the cities best DJs, to rooting for the Black and Gold, to the best damn rock on the radio - let's raise an Iron to WDVE for 50 years on the airwaves. From one from one steel town staple to another. Cheers n' at. We now pause for beverage identification.
Also available for home delivery from beverages2u.com