Driverless Flying Taxi in Test Phase in Dubai
Researchers and developers in Dubai have announced they are testing a fleet of one-seat flying taxis. They are small enough to fit into a car parking space when folded up. FOLDED UP?!?!
The one-seater drones, made by Chinese company Ehang. are set to start picking up passengers in July this year, according to Dubai's Road and Transport Authority (RTA).The electrically powered driverless drones have already been seen hovering above the sand dunes near the city's airfield during test flights. While the exact details of the project's logistics are yet to be revealed, Dubai's RTA says the futuristic venture is part of a strategy to have self-driving vehicles account for a 25 percent of journeys made in Dubai...and by the year 2030.
The drones, referred to as Autonomous Aerial Vehicles (AAV), are an easy-to-use innovation that can transport up to 220 pounds, enough for one person and a suitcase, on a pre-programmed route through the city. The passenger just needs to pick the destination through a smart screen [once inside the vehicle] and the AAV takes care of the rest.
Just like any new invention, there are some limitations to the technology. There's a 30-minute maximum battery time, so it won't take you very far.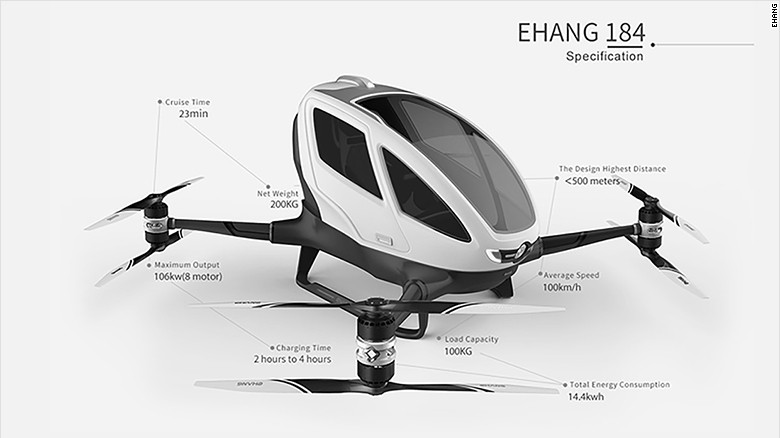 Mike Steele
Want to know more about Mike Steele? Get their official bio, social pages & articles!
Read more