They like Mike.
That message was delivered repeatedly and emphatically by Steelers players reporting to Saint Vincent College for the opening of training camp in response to the contract extension bestowed upon head coach Mike Tomlin.
Cornerback Joe Haden learned in a group interview that the Steelers had re-upped Tomlin for a year and an option.
Haden's response was classic: "Oh, they did? (Expletive) yes."
There's no misinterpreting that.
Haden elaborated, anyway.
"Man, I just love him," Haden continued. "He was one of the main reasons I always tell everybody why I ended up coming to the Steelers when I was a free agent. It's just the way that he way he treats his players, just the way his coaching style is."
The Steelers concur.
Yet they also seemingly let it be known via the year-and-an-option caveat _ traditionally coaches are extended for two years in such situations _ that they'd like to see a little more.
Tomlin has never had a losing season in 12 seasons. He's been to the playoffs eight times, won six division championships, appeared in two Super Bowls and won one.
But he also hasn't won a playoff game since beating Kansas City, 18-16, in the 2016 postseason.
The message from the Steelers apparently reflects appreciation, with an asterisk.
It's a detail of the deal over which Tomlin maintained he would lose no sleep.
"I focus on the task at hand and if you do that, contractual things take care of themselves," he said.
The new deal keeps Tomlin with the Steelers "at least through the 2021 season."
It's an endorsement but comes up short of a canonization.
It also takes at least one potential distraction off the table.
"Ever since I've been here I've just loved him even more," Haden said. "As long as he's here, I'm really excited about that."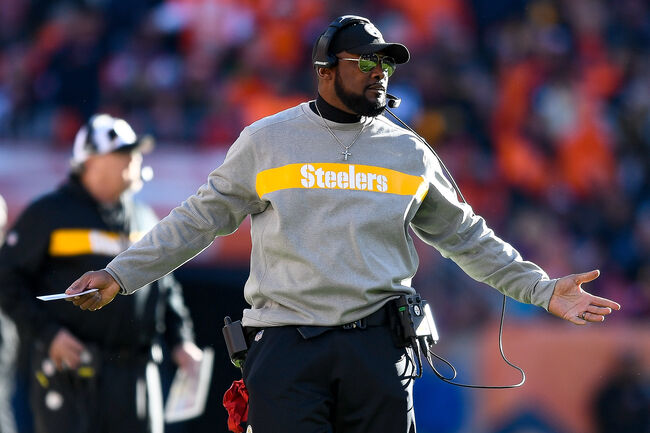 Courtesy of Getty Images.

Mike Prisuta's Sports Page
Want to know more about Mike Prisuta's Sports Page? Get their official bio, social pages & articles on 102.5 WDVE!
Read more