The Bell will toll eventually, but not yet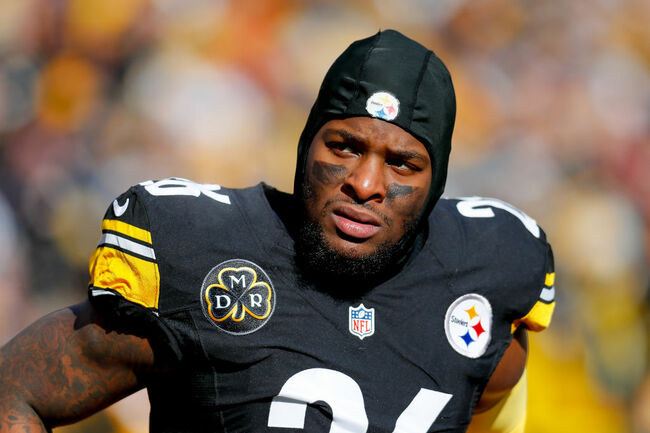 The All-Pro running back is a no-show and might continue to be until Thanksgiving.
Either Le'Veon Bell isn't concerned about the $850,000 or so he'll be forfeiting every Sunday, he thinks he'll make up for money lost now on the back end eventually, or he missed that Economics 101 class they used to make every freshman take at Michigan State.
I'm guessing the latter is at least partially a factor in this soap opera's latest unanticipated twist.
Either way, the Steelers have more immediate concerns.
They have to give the ball to somebody against the Browns.
We're about to find out if all that James Conner buzz this preseason was justified, if rookie Jaylen Samuels can catch the ball out of the backfield as well as his lean at the preseason tape suggested, and, perhaps, if veteran Stevan Ridley is indeed "on it," as Ridley has insisted he is following four seasons spent in the NFL wind.
Another notable absence on the shore of Lake Erie will be that of Landry Jones, formerly Ben Roethlisberger's backup quarterback and sideline confidant. Here's hoping when Roethlisberger asks Josh Dobbs what he saw from a particular coverage, the new backup and former rocket scientist won't instead tell Big Ben how to build a rocket.
That could take a while, and it won't answer the question as to whether the Browns were playing quarters, three-deep or single-high.
The Browns have their own issues, as HBO's "Hard Knocks" so vividly illustrated. They may have finally earned their stripes on their still-logo-less helmets, but they're also still 1-31 over the past two seasons.
That has to have embattled head coach Hue Jackson on a short leash, maybe even destined to be replaced on an interim basis by either Todd Haley or Gregg Williams, provided the Cleveland offensive coordinator and the Cleveland defensive coordinator don't kill each other first.
Another loss to the Steelers to open this season might have Browns Backers running for the therapy dog.
His bark is worse than his bite, by the way, much like the "Come Get Some, Bitch" mantra Williams' defenders chanted for HBO's cameras.
Are you ready for some football?
"No man is an island, entire of itself," the poet once observed. "Each is a piece of the continent, a part of the main."
Apparently, Bell skipped English Lit as well as Econ at MSU.
His skewered sense of team and his place therein _ contract impasse aside _ has disappointed management and outraged teammates.
We're about to find out to what degree it has lessened the Steelers.
"Each man's death diminishes me, for I am involved in mankind," John Donne had likewise opined back in the 17th century. "Therefore, send not to know for whom the bell tolls.
"It tolls for thee."
It may yet for Bell and for the Steelers, give or take a couple of months on the way to an accrued season of service that's managed to take a turn for the worse before the ball has even been kicked off.
Photo courtesy of Getty Images

Mike Prisuta's Sports Page
Want to know more about Mike Prisuta's Sports Page? Get their official bio, social pages & articles on 102.5 WDVE!
Read more