Plenty to ponder at Saint Vincent College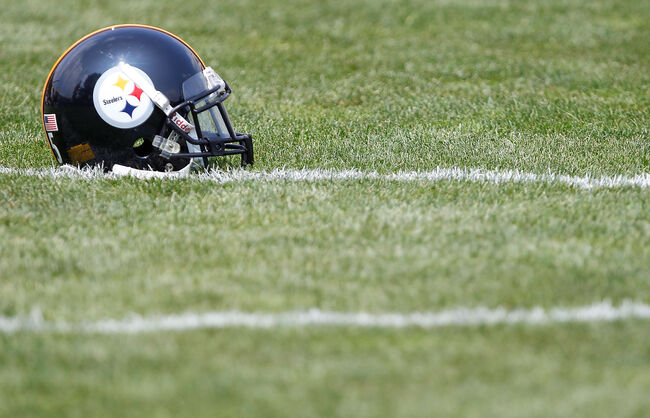 LATROBE _ Today completes the Steelers' first week in their 53rd summer at Saint Vincent College.
It hasn't been spectacular, but nor has it been uneventful in the early going here in 2018.
Following is a look back at a couple of the developments and revelations that are worth revisiting:
-Ben Roethlisberger is 36 and in his 15th training camp but insists he's as competitive as ever.
"I was doing the math, I've spent over a year of my life here," Roethlisberger said. "Which is crazy to think of, over a year of my life is spent here at Saint Vincent College. And when I come here you still get excited. You still wanna go and you wanna win. Yeah, I'm still driven. I still wanna be great."
He maintained he's motivated to keep doing this for a while longer assuming he stays healthy and the offensive line to keep him that way stays in place.
Roethlisberger's arm is strong, his mobility has been on display with regularity, he's stayed after practice for extra work and he's chewed out the receivers when necessary.
He is getting after it, which beats the recent when-will-he-retire narrative.
-General Manager Kevin Colbert defended head coach Mike Tomlin and the Steelers' process amid continued accusations, locally and nationally, that the Steelers have become "Team Turmoil," and as a result have been underachieving.
"There's no concern whatsoever about our team's attitude, discipline, all that other stuff that gets talked about, absolutely no concern," Colbert insisted.
Players have publicly or privately questioned the Steelers' approach and focus or their perceived lack of discipline in the wake of Jacksonville's 45-42 playoff victory last January at Heinz Field.
Colbert accepts such grumblings with perspective.
"That's because we lost a critical game," he said. "When you lose a game you're not happy and you're going to look at different things. But to think that we weren't prepared for that game, I don't agree with it.
"We got outplayed that day in all three phases, that's the simplicity of it. It was what happened once we hit the grass in all three phases."
Major changes won't be forthcoming in the process, but the Steelers remain open to exploring their options.
"We are always critical of who we are and what we do," Colbert said. "We always review it and we talk about it. We want to be better at what we do, on the field, off the field, team attitude.
"The players have to take some of that on themselves. We can draft them, Coach Tomlin can coach them, but when they're out there it's up to them."
This is a narrative that won't go away until Tomlin reaches another Super Bowl, or perhaps wins one.
-Everybody on defense has to play better this season, but some fell far shorter of expectations than others last season.
"There are several guys that I've talked to, there are about four or five guys on our defense that have to stand up," defensive coordinator Keith Butler insisted. (Defensive end Stephon) Tuitt's one of them, 'S.D.' (safety Sean Davis) needs to stand up, (cornerback) Artie (Burns) needs to stand up, (outside linebacker) Bud (Dupree) needs to stand up, and (inside linebacker) Vince (Williams) needs to stand up.
"I wouldn't say that about them if I didn't think they were capable of doing it. They are capable of doing it. It's a matter of them just doing it. And if they do it, then we have a chance to be real good."
They would at that.
The rub is expecting what's anticipated in terms of standing up from anyone in that group other than Tuitt is probably expecting too much.
Photo courtesy of Getty Images

Mike Prisuta's Sports Page
Want to know more about Mike Prisuta's Sports Page? Get their official bio, social pages & articles on 102.5 WDVE!
Read more