Imperfect Steelers just getting started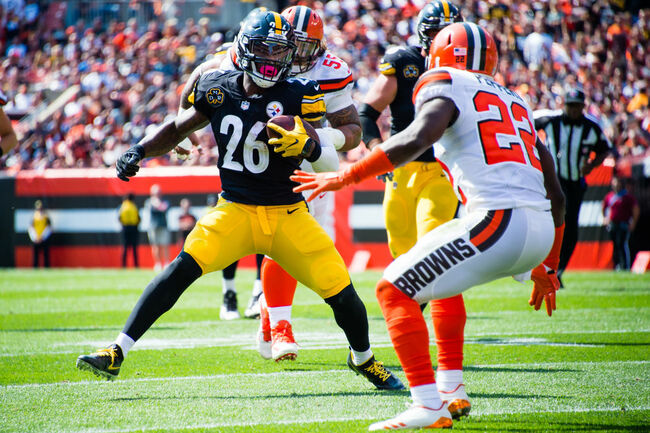 Mike Tomlin was at it again this week, characterizing the Steelers as "individuals in a group still in development."
Todd Haley picked up where Tomlin had left off, acknowledging Le'Veon Bell needs to be better against Minnesota than he was in Cleveland but adding, "We're a team that's gotta be in continual growth, individuals and as a unit."
That's the nature of the NFL beast, particularly for teams such as the Steelers.
They weren't about to hit the ground running against the Browns.
Not with Joe Haden and J.J. Wilcox having been with the team for less than two weeks.
Not with Bell having skipped the preseason.
Not with Mike Mitchell, Maurkice Pouncey and others having practiced infrequently since the team reported to Saint Vincent College.
Not with roles still being defined and schematic alterations still being tested.
Moving parts, a moving train; the catchphrases that sound like cliches are actually plausible explanations for what takes place at the outset when the games begin to count.
The Steelers weren't destined to sizzle in September.
Not while they're still developing.
"We just have to win enough in the midst of that as we get into the regular season," Tomlin repeated in the wake of beating Cleveland.
That's why no one should have been complaining about what took place in FirstEnergy Stadium.
Bell's execution in the passing game was such that the Steelers felt compelled at times to go with four wide receivers and a tight end in passing sets rather than with Bell, a running back with a reputation and a resume as an accomplished pass-catcher.
The pass rush got after DeShone Kizer, but Kizer's inability to avoid sacks was evident, as were the plays Kizer didn't make that were available to him down the field and could have been made with more than a first-time starter's grasp of timing and accuracy.
And 13 penalties reflected poorly on the Steelers' appreciation of technique.
That's some of the stuff still in development.
But the Steelers won the game, anyway.
They can improve on all of that this Sunday against Minnesota and not be as fortunate on the scoreboard.
The Vikings intend to crash the Steelers' home-opener party by collapsing the pocket.
Their quarterback, Sam Bradford, is an accomplished veteran and supported by a couple of established weapons (wide receiver Stefon Diggs and tight end Kyle Rudolph), as well as an emerging one (rookie running back Dalvin Cook).
And their head coach, Mike Zimmer, is a former defensive coordinator in Cincinnati who has a track record of giving Ben Roethlisberger a hard time, relatively speaking.
It's not supposed to be easy, and beating Minnesota won't be.
But nor do the Steelers need to be Super Bowl ready just yet.
The result is what they're after first and foremost, but continuing to grow and progress is a close second.
Win or otherwise, the Steelers don't intend to lose sight of that context and perspective.
Photo courtesy of Getty Images

Mike Prisuta's Sports Page
Want to know more about Mike Prisuta's Sports Page? Get their official bio, social pages & articles on 102.5 WDVE!
Read more